I'm A Medical Engineer and Functional Medicine Author ObsessedWith Fixing Health Problems
I've been a medical engineer and author for 10 years.
I trained at the Kalish Institute for Functional Medicine. And beyond that have read 1,000s of research papers on nutrition, digestion and health…
All with one OBSESSION.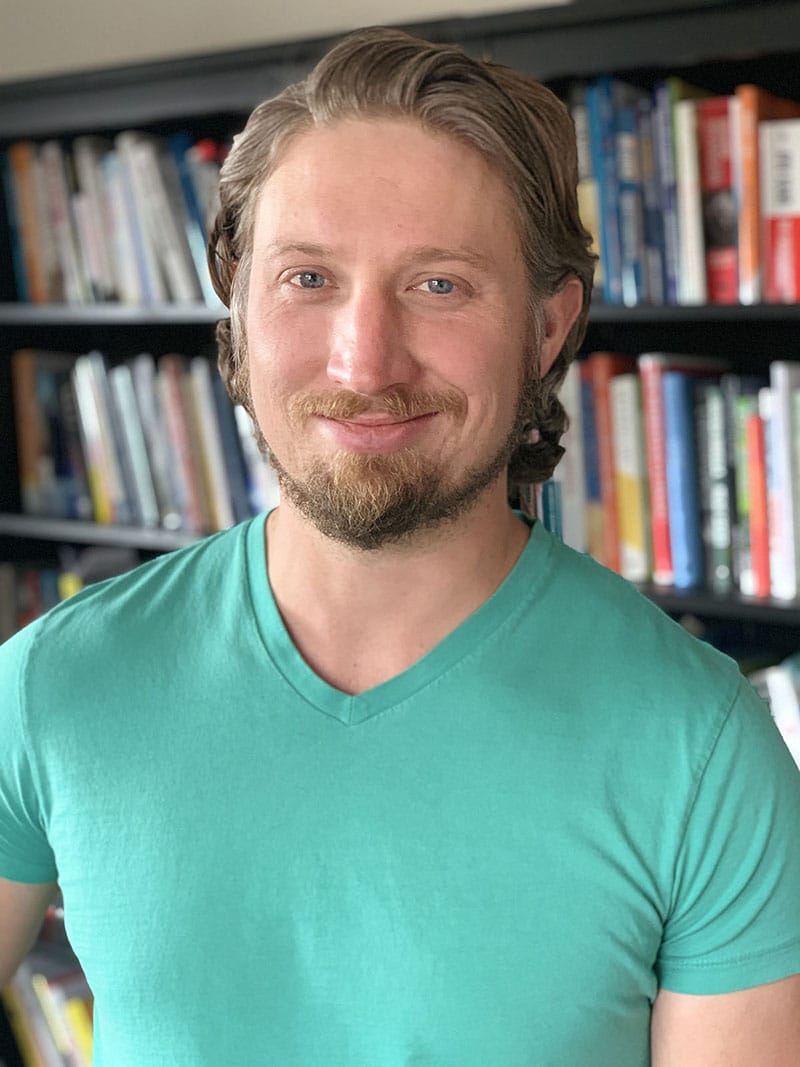 How do I fix my gut and show others?
Why? Because while each year I grow older, I love feeling younger. I love having clearer skin than last year. More energy, Better moods, and more predictable digestion.
But most importantly I've never felt more content and confident in myself and what I'm doing. This kind of peace and love of life is what I want everyone I meet.
And when I figure something out I feel compelled to tell people about how they can have the same results I enjoy.
That's Why I Wouldn't Stop Until I Figured Out What Was Wrong With My Stomach
I was doing "everything" they said...
Working out an hour a day
Eating chicken and salad
I was meditating
Taking my vitamins and fibers religiously
More whole grains, more vegetables
And still everyday was a struggle.
Month-by-month I was getting more tired. Trying to figure this out was exhausting…
It was on my mind all day… even in my dreams.
Finally an integrative doctor told me to cut out gluten, dairy, processed foods and more…
It was called the Specific Carbohydrate Diet… one of the strictest diets on the planet… but things improved!
However, I'd still often get weird 'heartburn sensations', burping, heavy, full belly…
Bloating was hit or miss… and gas could ruin my whole day.
So I bought probiotics, prebiotics, enzymes -- brand after brand.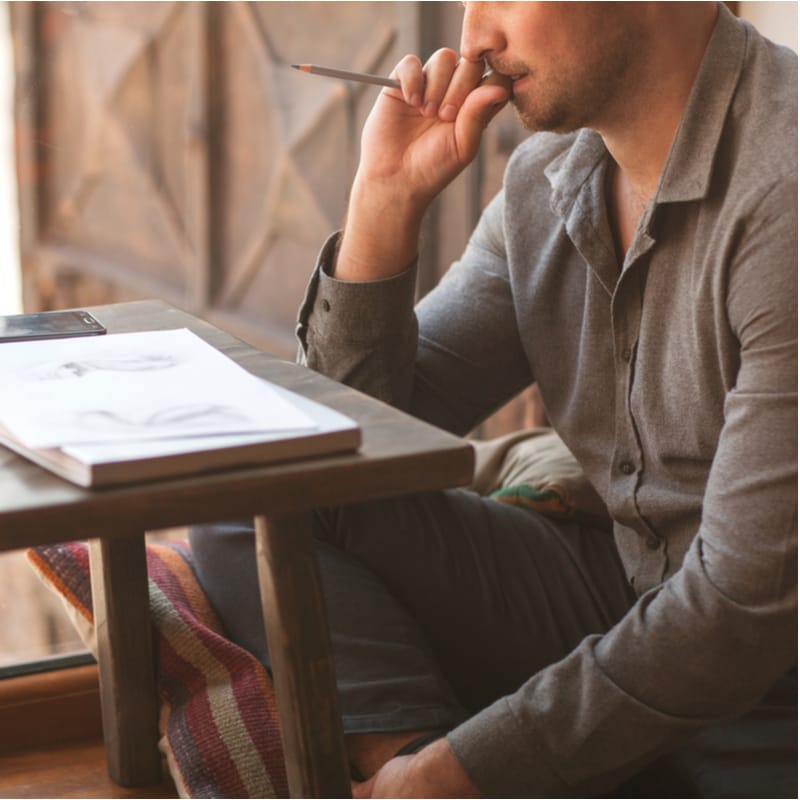 I was slowly getting better… but I just felt like something was missing.
Then, one day in an old book store in Chicago and I found something that changed my life forever.
---
That's When I Discovered A Forgotten Alternative Medical Solution That Allowed me to Beat My Stomach Problems
I was walking through the long line of shelves, smiling at the smell of old books… when I stopped in front of the health section.
A yellow book with weathered edges stuck out at me so I slid it off the shelf and opened to a random page in the middle of the book and started reading.
"Since the 1970's, I've literally worked with thousands of individuals with one or another variation of the same story -- indigestion and heartburn, frequently accompanied by bloating, gas, constipation, occasionally loose bowels -- caused by failure or partial failure of ..."
My mouth dropped open.
This was exactly what I've been searching for. This guy was on to something.
So I paid for the book and drove home as fast as I could.
That started me down a rabbit hole of 2,133 research papers… and a long forgotten 1833 medical textbook that finally revealed what was wrong with my stomach… and fixed my uncontrollable stomach issues in a matter of days.
Something I nicknamed "The Low Acid Switch Problem."
---
The 'Low Acid Switch Problem' Causing Your Tummy Troubles
What I learned is that there is actually a "Low Acid Switch" that speeds up digestion (or slows it down). 1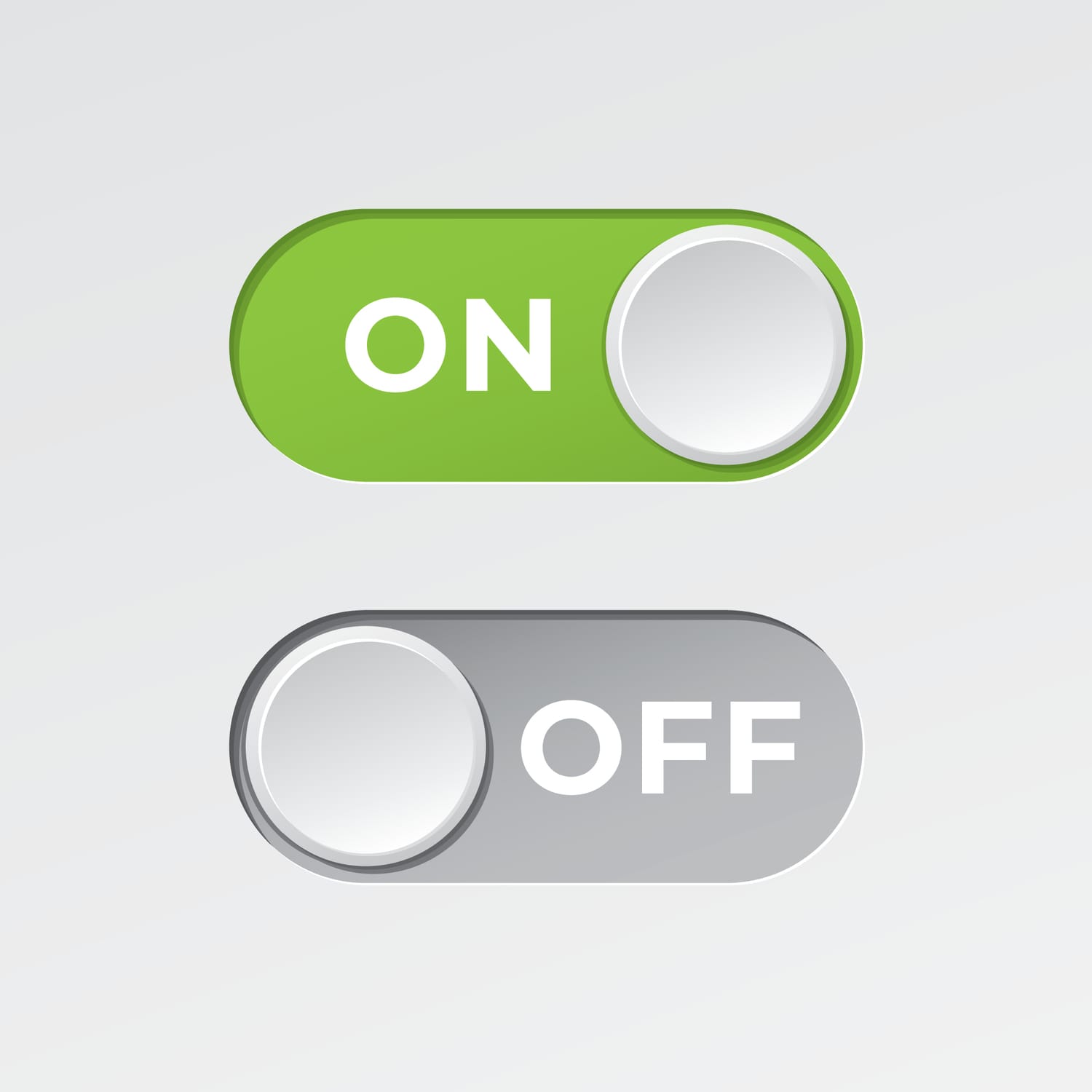 And this switch is also the KEY to complete absorption of nutrients from food. 2
Not to mention when it is off it's much easier for bad bugs to cause gut dysbiosis. 3
And when it is turned on, it allows for maximum energy, strong nails, and hair growth.
Clear glowing skin …
And most importantly -- reliable, easy digestion.
Which means eating more favorite foods… Clothes that fit again… Strong nails and hair that doesn't fall out.
And feeling better than ever…In fact, new research keeps coming out about how bad it is when it's not fixed… 4
Of course it is so easy that it was forgotten…
Despite several leading doctors writing papers and books in the 1900's telling the world about this extremely important issue… 5
Now the new research backs up their cries for help.
But First I Must Sound the Alarm… The Reason it Was Forgotten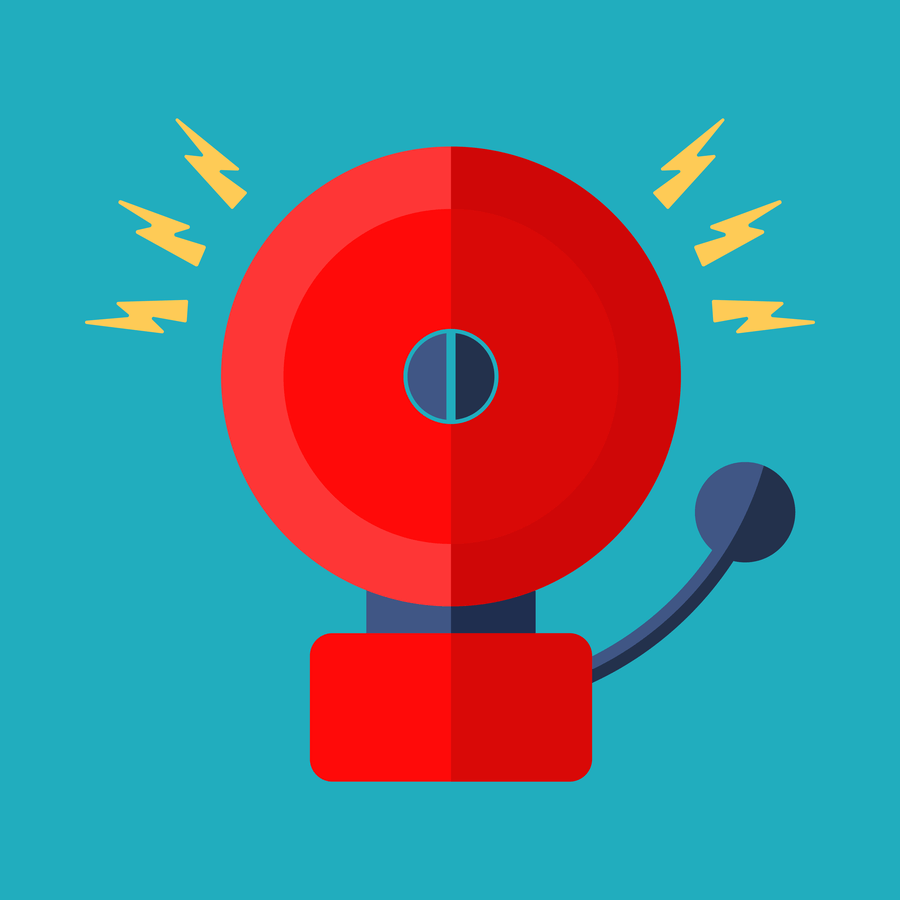 I believe the reason the 'low acid switch' was forgotten was because they wanted us to forget.
Let me explain, I grew up taking baking soda if I had heartburn. It makes logical sense.
Acid in the throat is bad. Right? Of course. Hurts real bad.
And sure enough most times if I took an "acid stopper" it worked.
So we should stop the acid! Acid is Bad!
Well that's what I was told…
And yet this old book from 1833 about a man shot in the gut, put through angonzing treatments -- showed just the opposite!6
(Turns out it wasn't ALL their faults after all).
Pay attention to every word I say.
Because the information I'm about to reveal often changes lives.
In fact, they often tell me it's so counterintuitive but now it ALL MAKES SENSE…
---
In 1831, A U.S. Army Surgeon Accidentally Stumbled On the #1 Cause of Most Stomach Problems…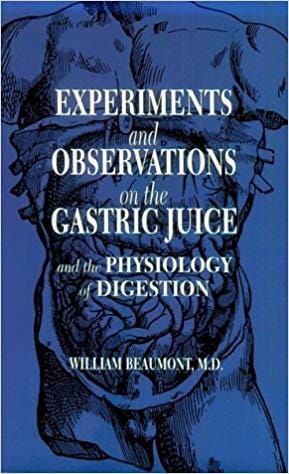 My research led me to the very beginning… the first experiments that started it all.
Remember that simple "Low Acid Switch"?
It's real name is: Hypochlorhydria7
Or "Low stomach acid.'
It is a leading cause of Constipation. 8
It's a leading cause of heavy, slow, sluggish, and sour stomachs. 9
It's what I had.
And that's what the doctors miss over and over again.
Dr. William Beaumont, a U.S. Army Surgeon happened to treat a patient in 1822 who was shot in the stomach.
This man ended up living but had a permanent hole that let Dr. Beaumont watch his stomach function.
Dr. Beaumont ended up performing years of tests on this poor man. For instance, he would have him eat things and then he'd watch what would happen.
Sometimes he'd even reach into his stomach hole and remove the food and analyze it.
And in 1833, he published all his experiments in the most important book on stomach acid ever, called "Experiments and Observations on the Gastric Juice and the Physiology of Digestion".
This book was the first account of how important stomach acid was and what would happen if you didn't have enough (hypochloridia).
Later, Dr. Jonathan Wright wrote the book "Why Stomach Acid is Good For You" where he summarized the next 150 years of scientific research on the consequences of low stomach acid.
In detail he described how high acid symptoms are exactly the same as low acid symptoms.
That was the little yellow book I discovered that led me to write this report for you today.
And as it turns out stomach acid is really important for health -- essential actually… 10
Having Low Stomach Acid... Means You're Not Digesting Your Food -- Which Causes So Many Issues…
Here's why stomach acid is so important: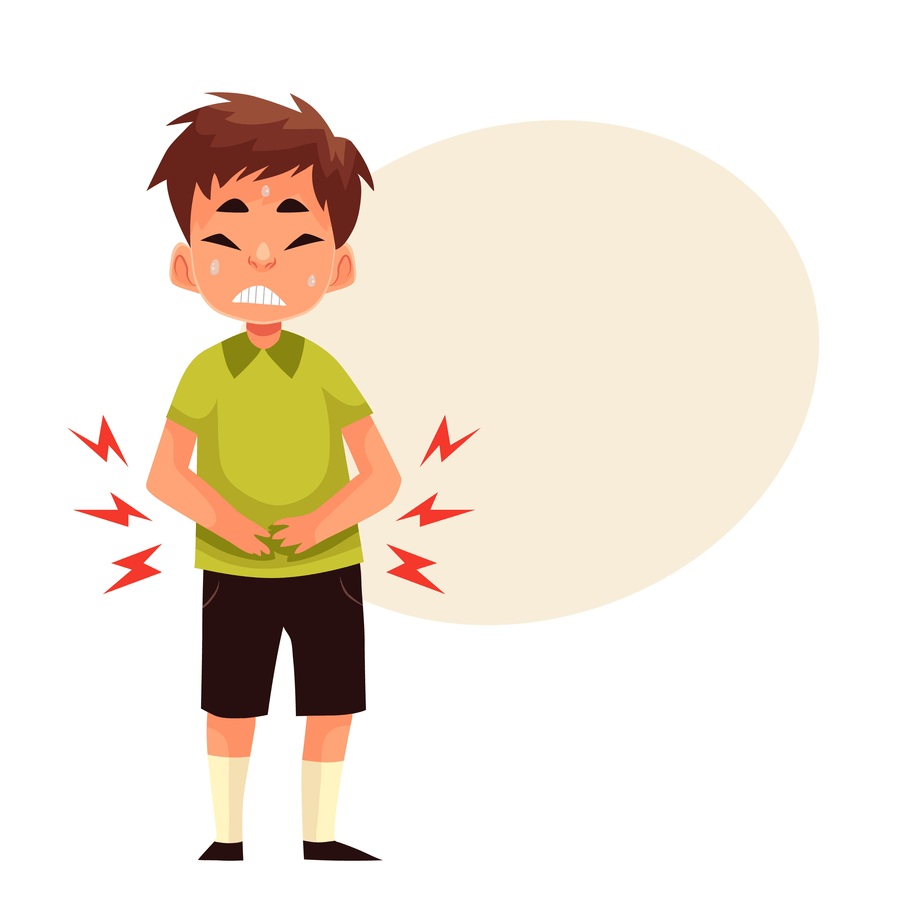 FIRST, stomach acid controls the speed of the rest of your digestion. Meaning if the stomach is low, it will cause the food to move way too slow... or in some cases, way too quick… 11
Often this feels like constipation or loose stools.
But it also means heaviness, burping, or heavy feeling after eating and heartburn sensations...12
SECOND, stomach acid breaks food down into nutrients. Without it, we cannot get all the nutrients out of our food. 13
Most importantly, low stomach acid means little absorption of Vitamin B12, Folate, Calcium, Magnesium, Zinc, Iron, and Amino Acids. 14
Often this feels like fatigue, hair issues, skin, fingernail and mood issues.
THIRD, stomach acid kills incoming bad bugs that want to invade our bodies. These bugs are in our food and water and include parasites, candida, and other bacteria like C. difficile. 15
It's often thought that people get recurring digestive infections because they don't fix their low stomach acid.
They do all kinds of antibiotics, antiparasitics, and herbs...
Only to have them come back because they don't have the strong acid defenses they should.